Lift off with the
galaxy's finest cannabis-infused
non-alcoholic spirits.
As a one-to-one replacement for traditional spirits, you can enjoy crafted, flavorful cocktails without the buzz or hangover.
Bar carts will never be the same.
Why MXXN?
MXXN was born when an alcohol-industry vet saw a vision of how the benefits of cannabis could evolve cocktail culture. MXXN's taste is crafted for cocktails and its emulsion is formulated to deliver a sessionable high.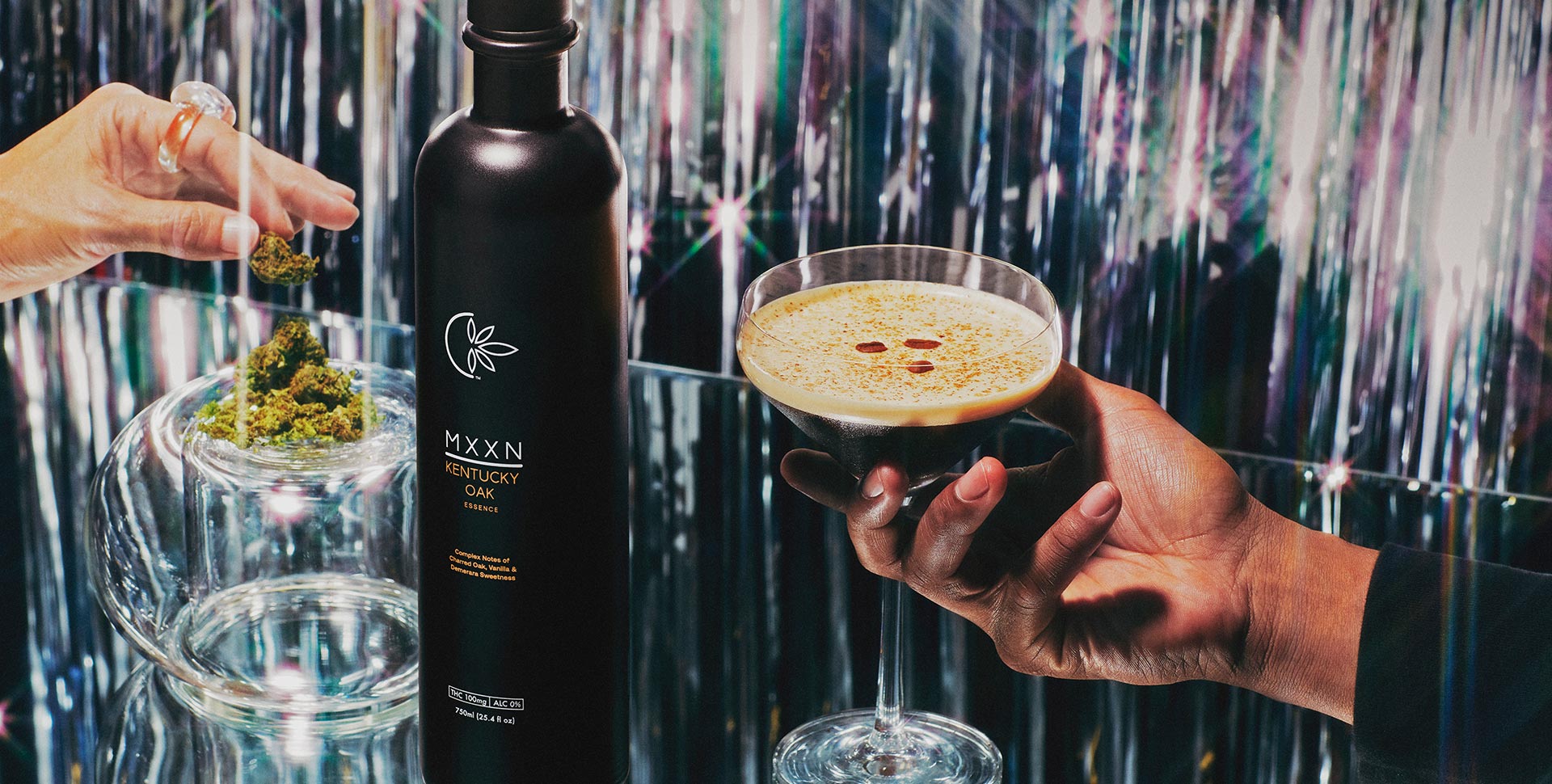 Questions?
Here are some things you're probably curious about.
What is MXXN?

MXXN (pronounced moon) is a cannabis-infused, non-alcoholic spirit formulated with the help of mixologists and designed to be a 1:1 replacement for classic spirits.

How is MXXN meant to be enjoyed?

MXXN is meant to be enjoyed as a 1:1 to spirit replacement in your favorite cocktails. Our Kentucky Oak can be subbed for your favorite bourbon, or London Dry for your favorite gin and our Jalisco Agave for tequila.

How do I dose MXXN?

2mg THC — 0.5 oz // 4mg THC — 1 oz // 6mg THC — 1.5 oz

What type of effects does MXXN have?

The best way to describe the way MXXN makes you feel is GLOW. A new kind of buzz that won't leave you worthless the next day.

How long does it take for me to feel MXXN's effects?

Allow 15-30 minutes to feel the full effect.

Is MXXN safe to drink if I have a food allergy?

Yes, MXXN is gluten, dairy and nut free.

Where can I purchase MXXN?

Purchase MXXN online and get notified here. MXXN is also available in select retailers in California.

Does MXXN support any charities?

A portion of the proceeds from the sale of MXXN go to organizations working to pass federal marijuana reform that acknowledges the disproportionate harm faced by low-income, Black, Latinx communities, and works toward repairing this harm.