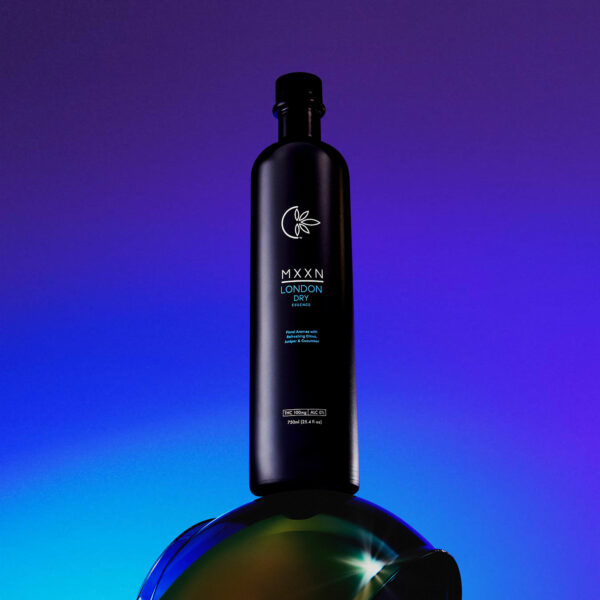 "

The labor—and dozens of iterations throughout years of research and development—were worth it. MXXN's resulting lineup, featuring a London Dry, Jalisco Agave and Kentucky Oak, is mind boggling in terms of its ability to recall traditionally spirited brethren, from the aromas and flavors to the mouthfeel and even a perceived warmth of finish.

"
"

Microdosing with martinis while supporting a good cause? Sounds like a win-win.

"
"

A first-of-its-kind in the cannabis industry, MXXN's three flavors are formulated to replace gin, tequila and bourbon.

"
"

These vibrant spirits from MXXN help to craft flavorful cocktails without the buzz or hangover associated with alcohol.

"
"

I was pleasantly surprised by MXXN upon trying. They do mix well as a direct substitute for the spirit inspirations. Sipping them neat, you definitely can find the flavor notes of your old favorites. In a cocktail though, they really shine. I seamlessly whipped up margaritas, whiskey sours, and gin & tonics using the MXXN flavors without any issue.

"
"

One drink making waves is MXXN, is an alcohol-free cannabis elixir that comes in flavors that echo some of the most popular spirits like gin, mezcal, and whiskey.

"
"

I won't lie, I was a little bit shocked at how delicious this THC mixer is. Add it to a homemade margarita mix, and you'll see what all the hype is about—it seriously tasted like a top-quality margarita.

"
"

MXXN is reimagining the cannabis and non-alcoholic beverages markets by creating a new cocktail culture that resonates with the current times.

"
"

…you'll feel good in more ways than one when you buy this.

"
"

…spirit-free gin, tequila and bourbon that smell and taste good and are shelf stable; and standardize a 1.5-ounce shot to contain exactly 6 milligrams of THC for a gentle, "glowing" high that arrives in the time it takes to feel the effects of booze.

"
Flavor Notes
With the same refreshing floral aromas, citrus, juniper and cucumber notes, the essence of London Dry is almost indistinguishable from classic Gin. Which is why you can seamlessly use it instead of gin in any traditional recipe and not miss a thing.
Nutrition Facts
About 17 servings per container
| | |
| --- | --- |
| Serving size | 1.5 fl oz (44.4 mL) |
Amount Per Serving
Calories
5
% Daily Value*
Total Fat 0g
0%
Sodium 0mg
0%
Total Carbohydrate 2g
1%
Total Sugars 1g
Protein 0g
*Percent Daily Values are based on a 2,000 calorie diet.
INGREDIENTS: Purified Water, Glycerine, Natural Botanical Essences and Flavors, Citric Acid, Sodium Benzoate (Preservative), Potassium Sorbate (Preservative), Xanthan Gum, Cannabis Extract.